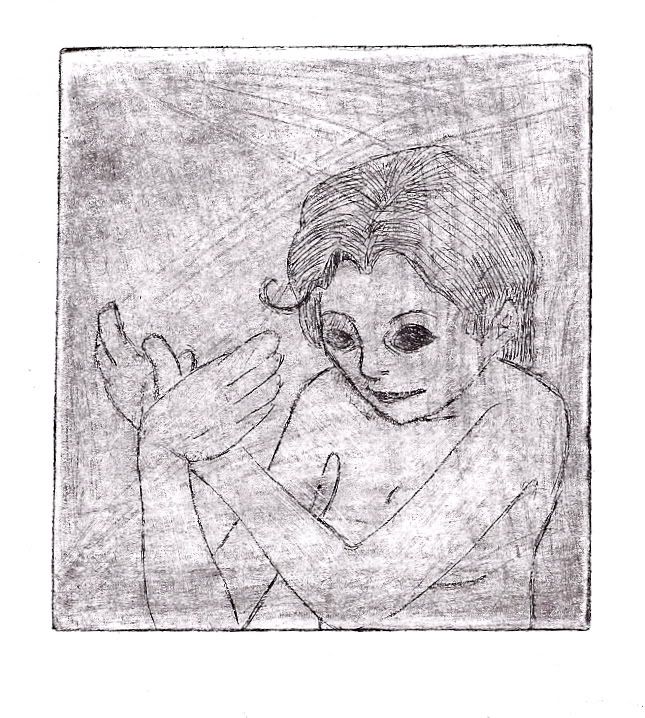 First proof of these (very-small) plates, etching only. Can you name: the ship on top, and the two influences down below?
Very small plate, entirely aquatint. Proof for a larger final piece.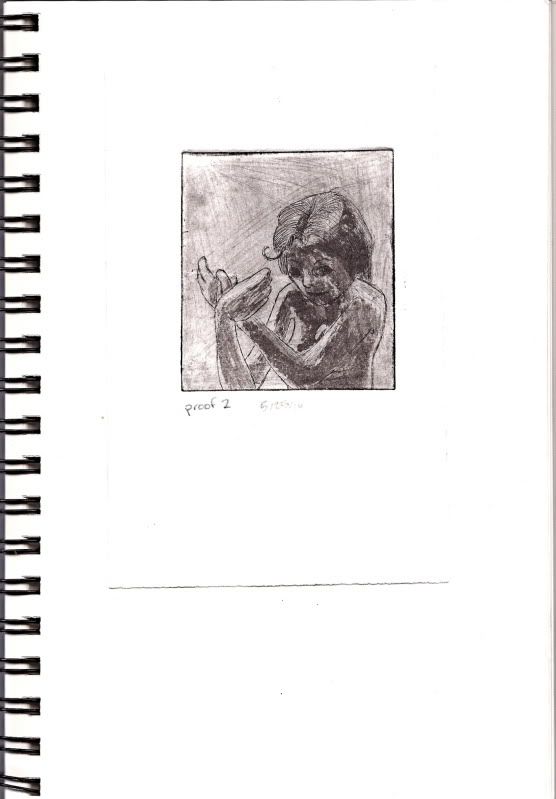 Proof for larger final piece. Aquatint added.
Proofs for larger final piece. Self portrait (etching only) and facebook snapshot (etching and aquatint).
Self-portrait proof with plate tone.
Aquatint piece done atop an abandoned plate from the scrap box.
Proof print. Aquatint, etching, spitbiting, burnishing.